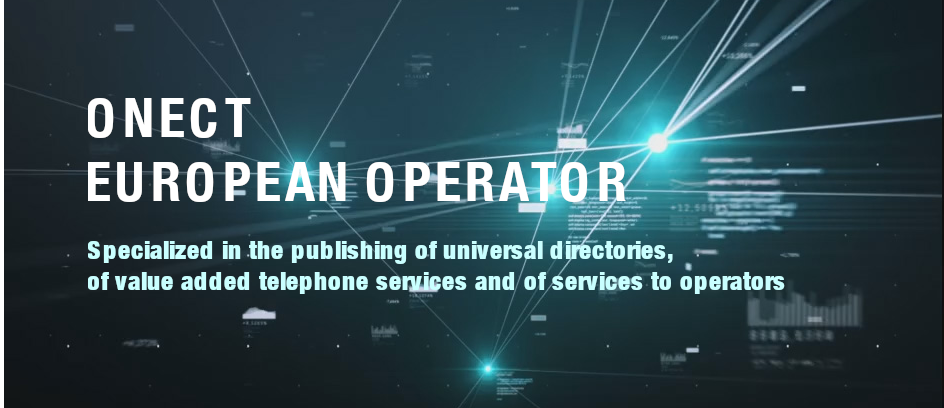 ---
Services for

professionals

 and 

individuals
---
Registered with ARCEP as an universal directory publisher, Onect has agreements with the main telecom operators to access their directory base.
The company has 118 XYZ numbers and an electronic directory so as to offer its customers of professionals and individuals access to the universal directory and the reverse directory.
• Direct call to voicemail (professionals) : www.3690.fr
• Professional reverse directory: www.cquicenumero.com
• Call/SMS Blocking Service
• Telephone Pranks : www.voiceillusion.com
ONECT brings its telecom expertise, its status as a universal directory publisher and the services it has developed to a European clientele of operators.